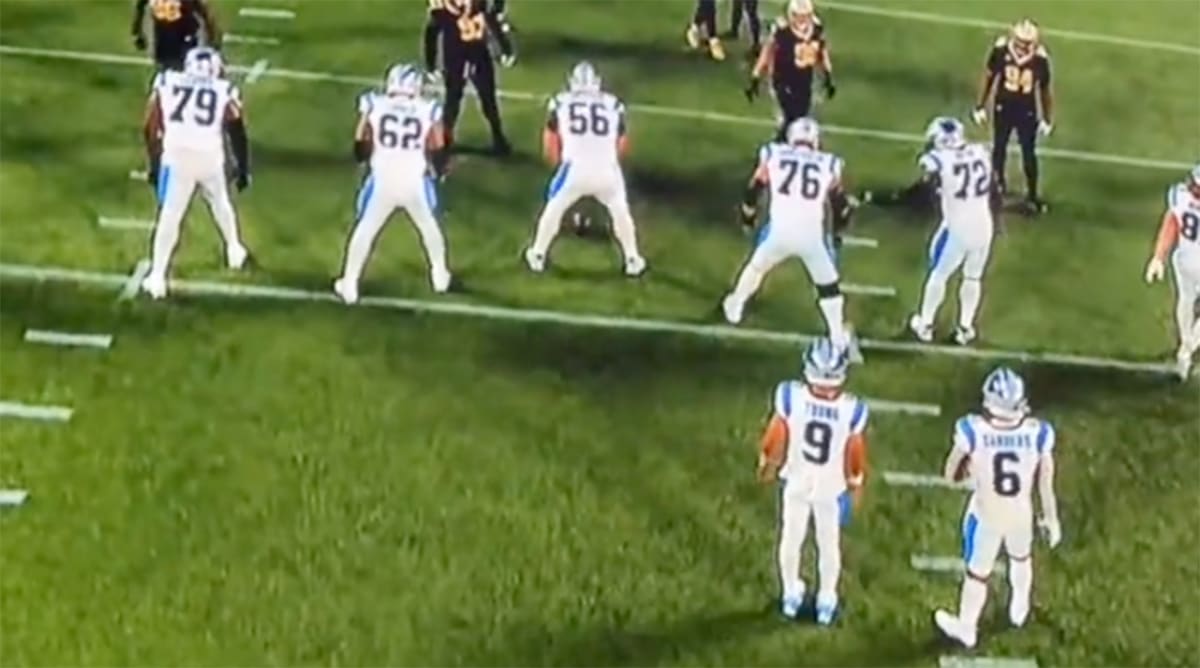 Panthers Quarterback Bryce Young got off to a slow start to his NFL career. Carolina fell to 0-2 on the Young season after losing to the Saints on Monday night, and one moment in particular showed some of the rookie's inexperience.
During the fourth quarter of the second start of his career, Young appeared to misalign behind his right guard. Fortunately for the rookie quarterback, the Panthers running back Miles Sanders noticed his incorrect position, and gently pushed him to the place behind the center.
Young would have taken the snap from Bradley Bozeman, but instead lined up behind Calvin Throckmorton. Sanders noticed this and made sure to correct his teammate's mistake by giving him a quick tap on the shoulder and a push in the right direction.
Bryce Young doesn't line up behind center so his RB has to push him into the spot. 😬#Panthers #KeepPounding #Saints pic.twitter.com/sxhNM8I2O7

— Dr. Jamie Jakes (@jamjks) September 19, 2023
In Monday's 24-17 loss, Young completed 22-of-33 passes for 153 yards, an average of 4.3 yards per attempt. He had one touchdown against zero interceptions, while rushing for 34 yards on two carries.
Young, the 2023 NFL draft's No. 1 pick, is averaging just 4.2 yards per attempt this season, which is the third-fewest by a player through his first two career games, per ESPN Stats and Info.