The Gallagher leader explains how brokers need to stay ahead of the curve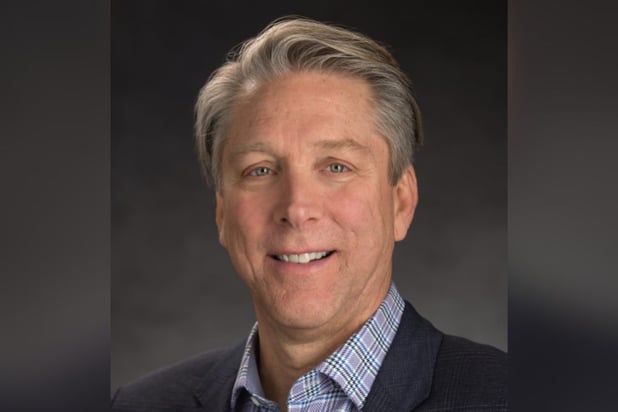 Insurance News
By means of

As a third-generation insurance professional, Bill Baker (pictured), Gallagher's head of sales, US brokerage, has seen the industry change in many ways, including the role of the broker. Gone are the days of simpler claims, strict coverage lines and shockingly scarce capacity – and, thus, new broker responsibilities have come to the fore.
"Brokers have to take some of the stress out for our clients," Baker said. "We need to do this by being on the front lines, being very knowledgeable about all the forms of coverage of all the connections we have and parlaying that information into a transparent way."
During a sit-down interview at RIMS 2023 in Atlanta, Baker spoke with Insurance Business about how the brokerage industry and profession has evolved since the tight markets of the 1980s and why cyber coverage represents a strong collaborative behavior.
"One of the toughest markets of my life"
With a decade long career in insurance, Baker has witnessed varying degrees of success and adversity within the industry. However, the tough market of the mid-1980s is most memorable as an exercise in resilience and creativity.
"Between 1985 and 1987 was really the toughest market of my life," Baker said. "The capacity has become very low, which is quite disturbing because even in similar scenarios, there is always capacity that is quickly filled."
While the current market may be restricted in some areas, it has not yet fallen into the risk of low availability, which is, in part, due to an increase in coverage options.
"The main difference between the 1980s and today is how the scopes have evolved," Baker said. "Back then, there were no employment practices or cyber liability, and even the risk of D&O wasn't as serious."
Claims have been steadily increasing over the past 40 years, which has also necessitated an evolution in the insurance market.
"We're in a much more litigious phase in society, which drives home the importance of sweeping but targeted coverage to best protect a business rather than any potential legal dispute," Baker said.
In a more positive light, the extremely strict conditions of the 1980s market also helped to create a greater number of options that fit specific needs.
"The 1980s was a turning point," Baker said. "People are afraid because they want to buy a certain limit for a policy but can't. This makes them want to buy more coverage, like D&O, or have higher umbrella coverage.
"The transactional side of business is assumed, but you can't stop there"
Having experienced varying degrees of industry-wide triumphs, failures and everything in between, Baker has witnessed something of an evolution in the role of a broker.
"In today's world, the transactional side of business is assumed, but you can't stop there," he said. "You really need consultation, as well as adapting to change or challenge a program and do it every year."
Brokers should avoid being static or falling into a comfort zone with their clients, but instead, understand risk from a more dynamic perspective.
"You can't just focus on coverage and loss control," Baker said. "Instead, you need to look at how risk evolves into six different components and understand all the unique features in order to optimize a client's overall cost of risk."
Brokers must also use their considerable resources to stay ahead of the curve to keep the best interests of a centralized client, even if this seems like an unnecessary caveat at the moment.
"Our work is a step forward," Baker said. "While we can't predict the future, at least we can look at predicting the trend, because we always talk to our clients four to six months before the actual change date, and we want to have a more robust strategy to be most prepared for any curveball that may arise."
Indeed the complexity of today's market makes it difficult to analyze the health and prosperity of the industry as a whole.
"The industry is really fragmented because of its multiplicity, which means that brokers and other professionals need to examine each segment individually and become champions of that sector," Baker said.
How to build cyber coverage on strong collaborative principles
As previously mentioned, cyber insurance and liability is a relatively contemporary development in insurance but has since become a stronghold of the industry due to the digitalization of commerce and life. As a result, cyber attacks have grown in severity and frequency, inviting a barrage of risks that seem unprecedented.
However, a synergy between the insurer and the insured is being created to address these concerns in a more deliberate manner.
"The cyber market is an excellent example of the partnership between clients who buy insurance and the companies that provide the coverage," Baker said.
"We can step in and help insurance carriers make sure their clients know they're a good risk versus a bad risk, while also making sure they're following the right risk mitigation requirements to get the right coverage they're looking for."
Keep up with the latest news and events
Join our mailing list, it's free!