YYou know the central conceit of Oscar Wilde's The Picture of Dorian Gray, of course you do. A boy kissed by the beauty of the sun is presented with a stunning image of himself. Troubled by the idea that he will grow old while the painting does not, he closes it – where the picture is old and ugly while Dorian remains young and beautiful. But maybe you forgot what happened next.
The story has crossed my mind many times, as the corruption of British politics becomes increasingly difficult to ignore. The cynical liberals wonder how their land of white crickets and neat queues can be ruled by a bigoted liar like Boris Johnson and I hear a whisper in the wind: Dorian Gray. The New York Times and Der Spiegel reported bewildered in a country with pockets of deep poverty and unrelenting anger, and once again the hoarse voice cried out: the horror is hidden here from everyone.
Now it's all out in the open. In one of the richest societies in human history, citizens are beginning to think that by 2030 or thereabouts they will earn less per head than the Poles they just patronized. Whatever politicians and pundits may argue, this debacle owes nothing to Jeremy Corbyn or Brexit or any other un-British "populism". It is homegrown and has deep roots.
Like Dorian Gray, Britain has long presented a face to the world while hiding the terrible truth. The author of that novel, Oscar Wilde, is the son of an Irish nationalist and a graduate of Oxford, where he became a good student of the upper classes of Britain and their hypocrisy. He would have known most of the chaos we were in, because it grew among the shadows and the coverings. From Tony Blair's Cool Britannia to George Osborne's "march of the makers", our rulers trumpeting every false success, while the ugly truths are dismissed as anomalies: from former manufacturing suburbs and towns turned into giant warehouses of surplus people, to the fact that 15% of adults in England are on antidepressants. We are winning the global race, says David Cameron, even though the life expectancy of the population has fallen far behind other rich countries. We will not put future generations in debt, he boasted, because our five-year-old has become the shortest in Europe.
Or take the housing bubble that politicians pretended was the real boom – until this week, as the Bank of England raised rates for the 13th time in a row and the prospect of it bursting began to raise fears them. Yet the Westminster classes blow their loudest in that bubble. When estate agents were out of lockdown, Rishi Sunak handed over £6bn of taxpayers' money for a stamp duty holiday – an act as prudent as pouring petrol on a fire. Many of those he lured onto the property ladder were the hardest hit by rising mortgage rates. Analysis carried out for me by UK Finance suggests that 465,000 home purchases during the tax break were financed with two or three-year fixed rate mortgages – the ones that have now run out. In other words, nearly half a million households took the chancellor's encouragement; many will fall into dire financial straits; others face losing their homes. They made the mistake of selling Sunak a dream. However, at least the Tories are enjoying a bounce in the polls.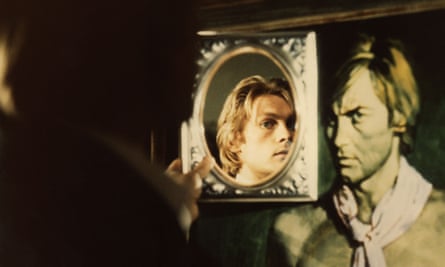 "Sin is something that writes itself on a man's face," Dorian was told by his portraitist Basil Hallward. "If an unfortunate person has a vice, it shows itself in the lines of his mouth, the drooping of his eyelids, the molding of his hands even … – I can't believe anything against you." The picture of Dorian, which would have revealed the terrible truth, was hidden. Likewise, the UK avoids admitting its ills. Even today, in a country where very few work for people who depend on work for their income, commentators and frontbenchers still blame the alleged powerful interlopers: Boris, Nigel, Jeremy. And from Sunak to Starmer, everyone is pushing growth and jobs as the cure for what ails us.
Yet growth in this country is falling and not because of Ukraine or Covid or Brexit. Since the 1950s, the rate of growth adjusted for inflation has been on a gentle but compelling downward trend. Our economy has become more stagnant and dependent on debt. It is reasonable to pretend that it will return by conjuring Britain into an AI free-for-all or a cheerful green industrial giant. Employment? One in four employees is on a low weekly wage – either because the pay is too low or the hours are insufficient – while the average real wage has been flatlining for years.

Much of this analysis comes from a new book, When Nothing Works, written by a group of scholars. Despite specializing in economics and accountancy, what they have produced is an essential text for understanding British government: the polarized politics of an increasingly unequal and increasingly stagnant society.
Take the issue at the top of today's agenda: wages. Why can't you and I bring more money? Because of the lack of productivity, say the politicians. However, researchers point out how labor has taken a smaller and smaller share of economic output since the 1970s.
If the same share of GDP was paid in wages today as in 1976, the average working-age household would have an extra £9,744 a year. We don't lose that 10 grand a year because of laziness at work but because politicians from Thatcher onward have been breaking up trade unions, undermining workers' rights, and strangling results as a "flexible labor market". What they have created is a low-wage workforce, in a low-growth country ruled by politicians with low ambitions for all who are holding themselves back.
"Your pride's prayer has been answered," Basil advised Dorian, when he had seen the picture and its terrible truth. "Your prayer of repentance will also be answered." When Nothing Works is inevitably called pessimistic, but it is not. Realism comes from facing who we are and letting go of the pretense that a miracle of growth is imminent. Instead of trying to improve the "economy", it's time to improve our people: to make sure they have the basics they need to live a life without anger and flourish freely. It will come from distribution rather than growth, from the replacement of businesses acquired by equity. Such ideas will not go down well in SW1, where Tory and Labor are increasingly anti-pluralism and broken in their dogmatism. Self-knowledge is the hardest knowledge, as one of the authors of the book, Karel Williams, says. And self-deception leads to disaster.
Unable to face his disgusting self-image, Dorian cut the image. He will be found by the servants. "A dead man was lying on the floor, dressed in night clothes, with a knife in his heart. He was withered, wrinkled and disgusting in the face. It wasn't until they examined the rings that they knew who it was .