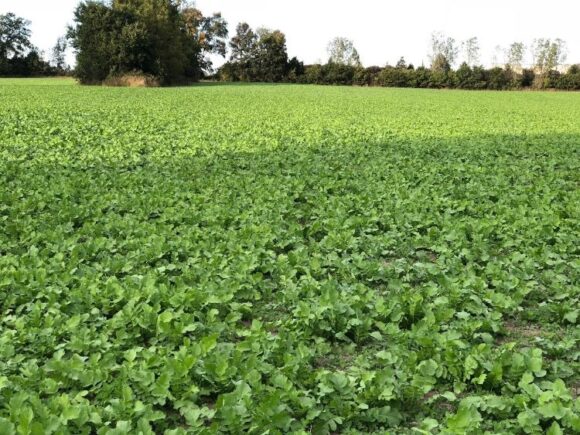 New

You can now listen to Insurance Journal articles!
A bipartisan bill proposed by federal lawmakers would give farmers a discount on crop insurance premiums by planting cover crops.
The Conversation Opportunity and Voluntary Environment Resilience (COVER) Act, which was proposed last week by Sen. Sherrod Brown, D-Ohio, and Reps. Sean Casten, D-Ill., Elissa Slotkin, D-Mich., and Mike Bost, R, -Ill., would amend the Federal Crop Insurance Act to establish a program that would reward farmers who plant crops with a $5/acre crop insurance discount.
The legislation is based on programs in place in Indiana, Iowa, and Illinois.
A cover crop is any plant that is grown to cover soil and can be incorporated into the soil later for development, according to the USDA. Cover crops, which include legumes, grasses, and forbs, help with soil erosion, improve soil health and suppress weeds. They are usually planted in September or October.
A 2023 study published in the American Journal of Agricultural Economics found that counties with higher crop adoption rates had lower levels of crop insurance losses.
Crop insurance payments to farmers due to drought increased more than 400% to $1.65 billion between 1995 and 2020, while payments due to excess moisture increased by nearly 300% to $2.61 billion.
"We've already seen how the climate crisis has increased the cost of the federal crop insurance program, and we know it will continue to do so as more extreme weather events grow more frequently in the future," he said. Rep. Cast.
The COVER Act seeks $360 million in funding through 2028. The bill was introduced before the reauthorization of the Farm Bill, which expires at the end of September. The Farm Bill is an omnibus package of legislation that is revised every five years.
Lara Bryant, deputy director, water & agriculture, Natural Resources Defense Council, called the COVER Act a "long overdue" update on crop insurance.
"For the small investment in crops through this bill, there will be a large return to the public in improved water quality, carbon sequestration, and drought and flood resilience," he said.
Photo: A field planted with crops. (Photo by Ricardo Costa, Michigan State University Extension)
Topics
Agribusiness
Interested in Agribusiness?
Get automatic alerts for this topic.