"In most cases, there is no wrong or right"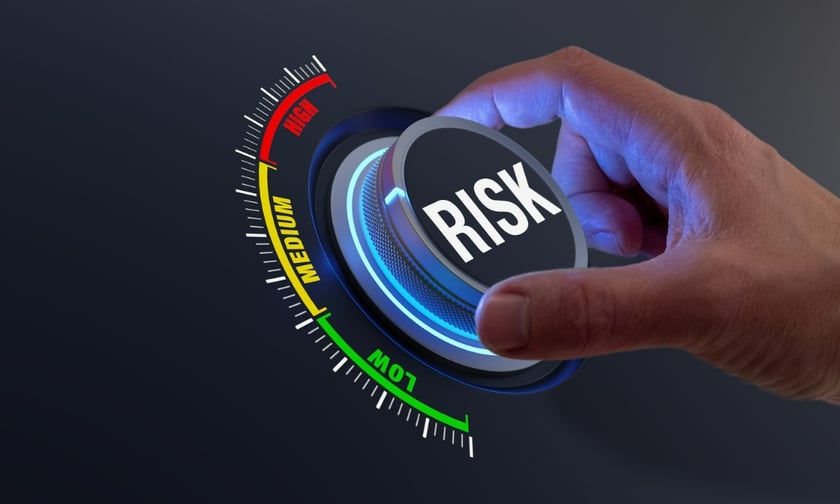 Risk Management News
By Kenneth Araullo
Marriott Risk Management APAC director Sharon Xu has been in this line for eight years. During that time, he, like many others in the industry, experienced firsthand the devastating economic impact of the pandemic, and how businesses managed their rebounds as borders and restrictions were finally lifted.
Previously, he talked about what has changed since COVID, and how high-quality risks and better contracts should be the basis of the new environment. In the second part of his conversation with Insurance Business Risk channel, Xu shares some advice for companies in the hospitality sector, as well as fellow risk managers as we face new threats and risks in a post-pandemic world.
"For hospitality operators, I don't think there is any material difference 1687386685 on how we operated the business pre-COVID, but I think people should remain alert," Xu said. "After three years, things can change a lot, whether it's customer behavior, the client base, and even the conversations between customers. Maybe, in the past, in a country we have a lot of foreign visitors; now these foreigners are taking in addition to domestic visitors which are also increasing."
Further explaining that tastes can be different for foreign and domestic travelers, Xu emphasized the need for a new perspective to observe and understand customer behavior.
"On the one hand, that requires more tailored services for customers; on the other hand, I think we also need to learn how to deal with the different requests of customers. In a way, everything starts with customer behavior, and everything ends with customer behavior," he said. "At the end of the day, we provide services based on the demands of the customers. I think this is something that is not very common in all hospitality companies.
A changed environment also comes with a different set of standards, policies, procedures, and regulations. Xu said evaluations need to be in place to see how well they hold up in the current business environment, as well as what is future-proof for new challenges that have yet to reveal themselves. .
"From the insurance side, I think – and there is no doubt – more claims will happen because we serve more customers. As these claims happen, I am positive to learn we are also from the resulting claims data as well. I think it's a good resource to understand how we can do better. Insurance, claims, contracts, operations – I think it's all very connected , and it is the risk manager who is responsible for driving the various functions in these fields," Xu said.
Communication, and a balancing act
There are many things the pandemic has highlighted as something most of us take for granted. In a way, it is the communication that really stands out; with restrictions on where we can go and most people confined to their homes, communication has become a more complex affair. As someone who has been in risk management for eight years – and even more years before that as a broker – Xu says proper communication should be at the core of every risk manager's handbook.
"My biggest takeaway over the last few years is that communication is very important. Sometimes, there are technical things, but we can always discuss them with our brokers; however, we still need to translate the insurance language into non-insurance language, to communicate with our financial partners and business partners in plain language so they can understand the risks," said Xu.
In a way, Xu said one of the most challenging aspects of his role was failing to communicate how serious some of the risks were. There are times when the risk is there, but because it is not communicated properly, its seriousness is not understood – the result is a part of the business that goes further with things, not knowing the possible consequences.
"Ultimately, the job of a risk manager is to balance the various interests of stakeholders and all involved," Xu said. "In most cases, there is no wrong or right – in the end, everyone believes they are making the right decision for their own roles. We're just here to try and balance; when you balance risk vs. reward, we try to call attention to whether the risk warrants the reward. Sometimes, a risk outweighs the reward – that might require you to think about whether it's the right decision to make. Communication and use of non-insurance language is very important."
Not losing sight of what's important is also important for the role, Xu said. For risk managers, this means constantly monitoring the insurance sector and all the developments that come with it.
"Compared to me working with an insurance broker, we risk managers communicate with the market every day through our internal business partners," he said. "I think we should not forget how the insurance market is developing. Knowing that, we can develop our own views, ideas, and perspectives on how the market will develop .Once you have formed your own thoughts, this leads to the development of critical thinking which then leads to healthy discussions with our brokers and insurers.
What are your thoughts on this story? Please feel free to share your comments below.
Keep up with the latest news and events
Join our mailing list, it's free!