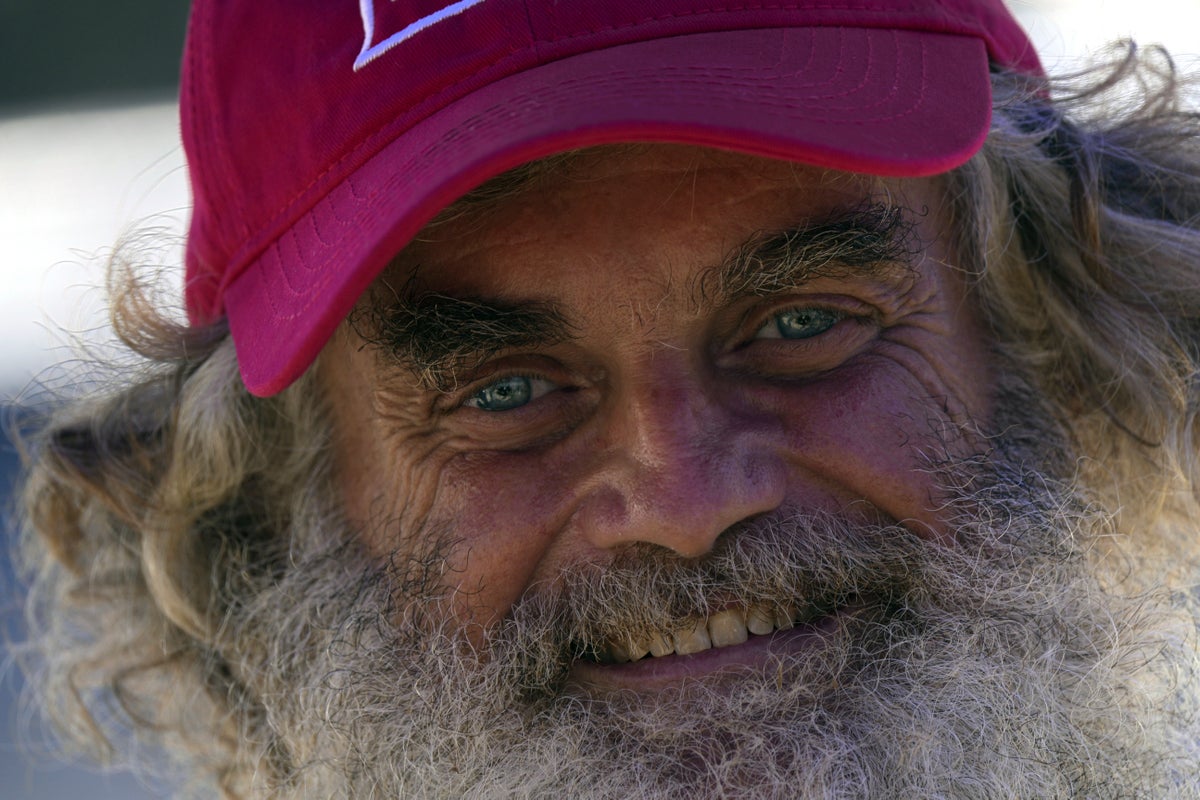 A sailor who survived on raw fish and rainwater while spending three months adrift with his dog in the Pacific Ocean has returned his faithful pet home after being rescued.
Tim Shaddock, 54, was discovered alive earlier this week aboard his catamaran, which had been missing for more than 90 days.
His "wonderful" dog Bella survived by his side, with Shaddock deciding to abandon her in Mexico after a crew member from a rescue boat promised to give her a happy and loving home.
"Bella saw me in the middle of Mexico. She's Mexican," he explained. "He's the spirit in the middle of the country and he won't let me go. I've tried to find a home for him three times and he keeps following me in the water. He's braver than I am, that's for sure."
In the adorable pictures, Bella can be seen patiently waiting on the boat as Shaddock is whisked away to the airport, to be reunited with her family in Sydney.
During his first interview, the Australian man said that the last time he saw land was in early May as he sailed from the Sea of ​​Cortez with the goal of reaching French Polynesia.
But the boat was lost after the electronics were wiped out by the storm, leaving him unable to call for help. He survived by collecting rainwater and eating raw fish before being found by a helicopter and rescued by a tuna fishing boat and taken to the town of Manzanillo in Mexico.
In a statement, fishing fleet group Grupomar said they found Mr Shaddock's vessel about 1,200 miles from land.
After seeing a doctor, the bearded and thin Shaddock said: "I feel better.
"I didn't think I could do it … there were a lot of bad days and a lot of good days. I lost my cooking on the road so a lot of tuna sushi … I'm still very skinny."
"To the captain and the fishing company that saved my life, I'm just grateful. I'm alive and I never thought I'd make it," he added.