This edition of International People Moves details the Aon and Miller appointments.
A summary of these new hires follows here.
Aon taps Carpenter's Fraccalvieri to Lead EMEA Facultative for Reinsurance Solutions
Insurance broker Aon plc named Nicola Fraccalvieri as the leader of the EMEA Facultative team within Reinsurance Solutions.
Based in London and reporting to Alfonso Valera and Tomas NovotnyEMEA co-CEOs of Aon's Reinsurance Solutions, and Andrew LaingFacultative CEO of Reinsurance Solutions, Fraccalvieri rejoins Aon from Guy Carpenter, where he was head of continental Europe Facultative and head of London Facultative for casualty, specialty and financial lines.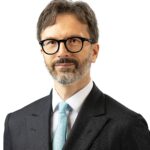 In his new role, Fraccalvieri will work with colleagues across EMEA, Risk Capital, and the wider Aon network to help clients protect and grow their businesses.
"Our facultative capabilities continue to create value for our clients in 2023 as we successfully expand available capital and bring facultative solutions to bear for clients. This helps them navigate of volatility in the ever-challenging global reinsurance markets," Laing commented. "Building on this momentum, we are delighted to welcome Nicola to the team. His knowledge and skills can be an important driver for clients, as he helps them form better business decisions. "
***
Miller Expands Reinsurance Offering With Launch of APAC Treaty Team
Millerthe London-based independent specialist re/insurance broker, has announced a significant expansion of its reinsurance offering through the establishment of a new treaty reinsurance team in APAC.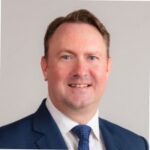 The team will be led by Richard Broad as head of Treaty APAC. Broad is the latest regional head of Reinsurance for Lockton APAC, based in Singapore. He has over 25 years of experience in reinsurance broking.
Broad will be joined by four other senior appointments: Bruce Ford and Pei Nee Goi in Singapore and Joe Garnett and Hui Sin Below based in Malaysia.
These appointments support Miller's broader growth strategies for Asia and reinsurance. Miller has made several senior appointments in Asia since returning to independence in 2021, as well as acquiring Japanese specialist broker Lead Insurance in 2022. In total, Miller now has 50 employees in Asia across Singapore, Malaysia and Japan and has plans to continue its rapid growth in the region.
"APAC is a central pillar of Miller's international growth strategy and a market where we see clear long-term opportunities. We want to build meaningful and additional reinsurance capabilities in the region and establishing this new team is an important milestone," commented Ron Whytehead of Miller Asia.
"Richard, Bruce, Jo, Pei Nee and Hui Sin are all very experienced senior practitioners; they are all experts in their subject with a deep understanding of the region and I am confident they will hit the ground running. It will be exciting to bring new products and solutions to our clients and see our reinsurance footprint grow," said Whyte.
"Miller has clear ambitions to grow in APAC and this is evident from the investments and hires it has made over the past 18 months," Broad said.
Topics
Reinsurance Aon
Interested in Reinsurance?
Get automatic alerts for this topic.