Spam calls prevent people from picking up the phone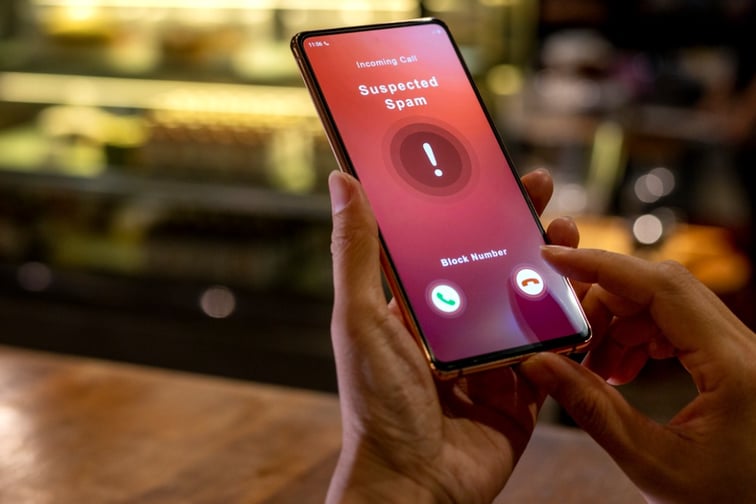 Insurance News
By Jen Frost
Americans face more insurance scam calls, and seven in 10 (71%) believe there has been an increase in robocall scams claiming to be from an insurance provider in the past 12 months, according to research in Transaction Network Services (TNS) .
Meanwhile, 69% of individuals surveyed as part of research conducted for TNS by Kantar were "worried" about robocall scams claiming to be from an insurance provider.
Across industries, there were 77 billion unwanted robocalls last year, according to TNS, and this has prevented some consumers from picking up the phone. Sixty-eight percent (68%) of the 1,079 adults surveyed no longer answer the phone to unknown numbers.
Scam robocalls are common in health and auto insurance
Within insurance, health insurance scams and spam calls can be particularly prevalent, according to TNS VP, product management enterprise & consumer services Jim Tyrrell (pictured below). This is likely to boom during the open enrollment period, which begins in October. Sixty-two percent (62%) of those surveyed said they received at least one health insurance scam robocall during open enrollment.
"[Scammers] will call and say 'let me help you with your personal information'", Tyrrell said. From there, they can use that information to "fool" unsuspecting consumers.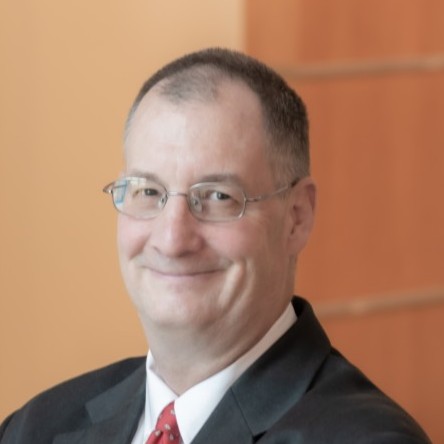 Auto insurance also has its fair share of spammers and scammers.
"One that is quite common is the auto warranty scam," Tyrrell said. "There is also one that we saw [where bad actors] pretend to be able to offer auto insurance in your state when they clearly cannot – that was very prevalent last year.
Seattle-based Hiya Protect recently warned about a surge in car accident scam calls, including its 'honeypot' number, which is used to pick up illegal calls made without permission .
Robocall scammers are preying on vulnerable consumers – and generative AI could add to the pressure
During the COVID-19 pandemic, many scams are aimed at preying on people's loneliness and health fears, according to Tyrrell, with many "hidden" elderly people being targeted.
"Bad actors are always very good about trying to create scams, they're devious, and what they do is they try to find topical themes that resonate," Tyrrell said.
Vulnerable people can be prime targets for scammers and spammers, but Tyrrell said he doesn't believe they are specifically targeting their numbers. However, their tests will soon become "more sophisticated and targeted".
"Bad actors will change how they try to get around and work within the confines of what's legal," Tyrrell said.
A business cannot send you #robocalls if they obtained your contact information from someone else. Third party robocall lead generation is illegal under the Telemarketing Sales Rule. Learn more about TSR compliance: https://t.co/BHdsL94vzB. #StopScamCalls

– FTC (@FTC) August 14, 2023
Generative AI and dark web data access are two ways that help scammers build their capabilities and try new tacks, according to Tyrrell, but the technology brings positives with negatives.
"On the plus side, we're continuing to use AI and machine learning to help combat and figure out what bad actors are going to do from a robocall perspective, so there's good and there's bad. this," said Tyrrell.
"On the wildfires in Hawaii [auto diallers can be used] to call multiple people at the same time," Tyrrell said. "Unfortunately, the same technology can be used on the bad side for scams – similarly, AI can be used for good, but unfortunately bad actors will find a way to try to make money as well."
American consumers may be wary of calling, but 53% of those surveyed would rather interact with their insurer or broker via a phone call than any other method, TNS found. Meanwhile, 58% are more willing to share personal information with an insurance caller if the incoming call is marked to display the company's name and logo.
Have a look at insurance robocall spam and scams? Leave a comment below.
Keep up with the latest news and events
Join our mailing list, it's free!