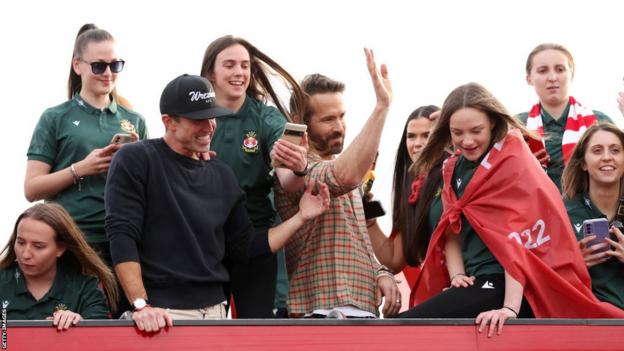 Wrexham Football Club owners Ryan Reynolds and Rob McElhenney will be part of an investor group taking a 24% equity stake in Alpine.
The parent company of the Formula 1 team, Renault, announced on Monday that two Hollywood actors will join Otro Capital and RedBird Capital Partners.
The 200m euro (£171m) deal values ​​Alpine Racing, based in Britain, at around £706m.
Alpine is fifth in the F1 constructors' championship this year.
Reynolds and McElhenney completed their takeover of Wrexham in 2021 and the Welsh club were promoted back to the Football League after a 15-year absence when they won the The National League title in April.
US investment company RedBird is an investor in Fenway Sports Group, the owner of Premier League side Liverpool and the Boston Red Sox baseball team.
RedBird bought Italian Serie A club AC Milan in August 2022 in a deal worth 1.2bn euros and also has a controlling stake in French Ligue 1 side Toulouse.
Alpine chief executive Laurent Rossi said: "This association is an important step to improve our performance at all levels."
Rossi added that the investment will "enhance" the media profile of the F1 team, which in turn will support "Alpine's performance in the long term".