Alliant Insurance Services has named Matt McGrath as Vice President, Americas Division
Matt McGrath has joined Alliant Insurance Services' Alliant Americas division as vice president. Based in Chicago, McGrath will focus on designing, implementing, and managing comprehensive risk and insurance solutions for a diverse and growing client base throughout the Midwest.
McGrath has more than 10 years of experience working to build strong relationships that support ongoing business goals through tailored solutions. He also has an extensive background in the financial sector, which adds further depth to his role as an insurance professional.
Prior to joining Alliant, McGrath was a business development consultant with a large insurance and financial services company. He earned his bachelor's degree in business administration and financial leadership from the University of Dayton.
UFG Insurance has appointed Controller Kelly Allsup as Assistant Vice President Within Corporate Finance
UFG Insurance has appointed Controller Kelly Allsup as assistant vice president within corporate finance. Allsup is based in Cedar Rapids, Iowa.
Allsup previously served as 2VP at Ameritras. Prior to that he spent 13 years at Transamerica, including 3.5 years as director, finance – capital and regulatory reporting.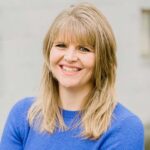 Allsup began his career as a financial supervisor at State Farm.
Allsup earned a bachelor's degree, accounting at the University of Northern Iowa and a master's degree, accounting at the University of Iowa.
Topics
Iowa
Is this article valuable?
Here are several articles you may enjoy.
The most important insurance news, in your inbox every business day.
Get the trusted insurance industry newsletter