Margaret McDonagh, Labour's first female general secretary, was hailed as a "tour de force" and a key part of the team that secured the party's 1997 landslide election victory, after it was announced she had died. at the age of 61. .
Baroness McDonagh, who was elevated to the House of Lords in 2004, was, in fact, Peter Mandelson's deputy during the 1997 election and went on to manage the second dominant campaign in 2001. She became the party's general secretary in 1998. diagnosed with have brain cancer in 2021.
Sir Tony Blair described him as "a wonderful, vibrant, unstoppable force of nature", as well as a "vital element of New Labour". Mandelson said he was a formidable man who had played an important part in building and maintaining the New Labor project.
"Margaret is a tour de force," Mandelson said. "He ran Millbank in 1997 with an iron fist. Everyone was scared, including me. I've never met anyone so determined, so uncompromisingly honest and so direct. He barely made it to the top order in the early 1990s. But when he arrived there was no going back."
Labor leader Sir Keir Starmer said his death was "absolutely devastating" and praised his role in the party's election successes. "Margaret may not be as popular as some of the politicians she worked with but they wouldn't have been in power without her," he said. "In and out of the Labor party, Margaret was a tireless champion for women, guiding a whole generation of political and business leaders."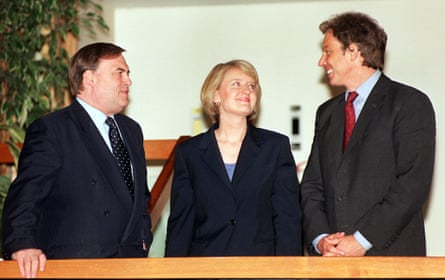 Former Labor leader Neil Kinnock described McDonagh as "noble in every way". He said: "She fought in the most practical ways for the real equality of women throughout her life, she was a brilliant organizer for democracy and she had a mixture of iron and charm that drew her loyalty from of friends and praise from enemies. His courage in fighting his illness was remarkable, but mostly the courage that characterized him."
McDonagh was diagnosed with glioblastoma, a type of brain cancer. In an emotional speech in March this year, her sister Siobhain, the Labor MP for Mitcham and Morden, said the NHS must do more for those suffering from the condition. "It's not because there are some tests – there are no tests, and there's nowhere to go," he said.