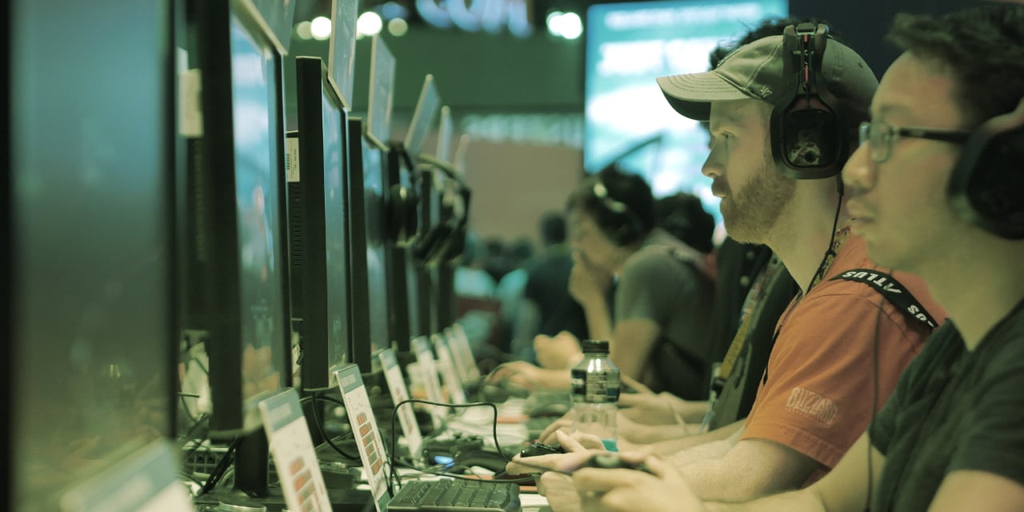 This story comes from GG.
Your Web3 Gaming Power-Up
Get to know GG
---
the 3XP Web3 Gaming Expo revealed the full line of Web3 games that will be featured at the upcoming convention, which is being held at the Pasadena Convention Center in California June 8-9.
With many exhibitors as well as 60,000 Sq Ft. with immersive gameplay booths, live esports competitions and Web3 gaming panels, there's plenty to see and do.
Horizon showcased its Web3 developer platform Sequence, with games built on top of its smart wallet including Sunflower Land, Tower Conquest, and free-to-play digital trading card game Skyweaver. Meanwhile, at Web3 gaming platform Immutable's booth, players can get hands-on with titles including mecha combat game Metalcore and free-to-play survival-royale horror The Bornless.
In the arena
3XP's esports Arena, sponsored by Brave, will feature a 5v5 on-stage gaming setup, with shoutcaster talent providing live commentary, and a community area with 20 gaming PCs for walk-up playtests.
Powered by Community GamesEasy payment infrastructure for tournament payouts and quest rewards, Arena play host on Twitch streamers including Yassuo (100 Thieves)BOBQIN (Team Liquid)Mang0 (Cloud9), Meteos (Cloud9), and Taki (Esports Nouns) as well as Web3 content creators such as BrycentorangeClassyCrypto, Spike, CryptoStache, XBorg, Yellow Panther, and Alliestrasza.
Arena will feature Web3 titles including PvP collectible card MOBA Wildcard, sci-fi trading card game Parallel, entertainment ecosystem My Pet Hooligan and dystopian shooter Deaddrop.
Everywhere at the expo, players can experience Web3 titles including the high-stakes combat experience Champions Ascension, zombie battle royale Last Remains, PvP/PvE battler The Machines Arena, and PvP actioner Megaweapon, among others.
As a Web3 gaming showcase, 3XP highlights the importance of digital ownership of games, said event co-founder Chris Gonsalves. "We believe that all games will eventually include open economies that empower players with digital property rights," he said. "We are very proud to showcase this incredibly high-quality list of games and give the world a preview of the future of gaming."
To learn more about 3XP, including speakers, agenda and participating sponsors, visit 3XP.gg and follow on Twitter @3XPgg.
Stay on top of crypto news, getting daily updates in your inbox.