Pennsylvania's Democratic-controlled House of Representatives passed a bill Wednesday that, if signed into law, would further increase the state's minimum wage, reaching $15 an hour by 2026.
The bill still needs to clear the state Senate, whose Republican majority has left the bill's future uncertain.
Pennsylvania's minimum wage is currently $7.25 an hour, the lowest allowed by federal law.
Pennsylvania's Democratic-controlled House of Representatives approved a measure by a close vote Tuesday that would raise the minimum wage to $15 by 2026, fulfilling a long-held campaign plank of party that has run against Republican legislative majorities for years.
The bill passed 103-100 with all but one Democrat voting for it and two Republicans joining them. But it has an uncertain future in the Republican-controlled Senate as lawmakers and Democratic Gov. Josh Shapiro increasingly focus on budget legislation ahead of the July 1 start of the new fiscal year.
Pennsylvania's minimum wage is set at the federal minimum of $7.25, and was last raised in 2009.
MICHIGAN SUPREME COURT HAS MAJOR MINIMUM WAGE, PETITION DRIVES CASE
The measure would gradually increase the minimum wage to $15 by changing from $7.25 to $11 in its first year, then to $13 in 2025 and finally to $15 in 2026. The bill involves future rising inflation, which sponsors say mirrors actions taken by 15 others. state.
The legislation would also increase the tipped wage to 60% of the minimum wage from the current $2.83 an hour. The move comes after Democrats won a majority in the House for the first time in a dozen years, albeit by one seat.
It's been a year-long effort for Democrats, who campaigned to increase the nation's minimum wage.
Rep. Justin Fleming, a Dauphin County Democrat, said it was one of his priorities as a candidate. He remembers working for a former Democratic governor when the Legislature last raised the minimum wage.
"If you had told me it would be 14 years before this body would take another stab at raising the minimum wage, I wouldn't have believed it," he said. "Passage of this bill will keep workers living near our borders here in the state and patronizing Pennsylvania businesses."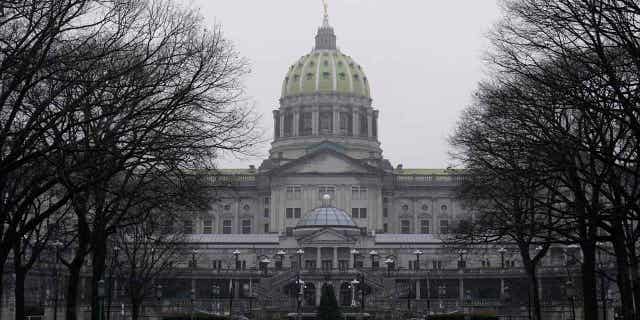 Republicans have highlighted concerns for small businesses and rising costs associated with raising wages.
"I cannot support a bill that would put a local family restaurant out of business and, with it, the many employees who make a living at their three locations," said Rep. Kate Klunk, a York County Republican.
For some Democrats, the effort isn't going long enough.
"An African proverb says, 'When elephants fight, the grass suffers,'" said Dauphin County Democratic Rep. Patty Kim. "Even though we raised the minimum wage to $15 an hour, grass is still suffering. I support this bill because it's one piece of a bigger puzzle that helps working families. "
Shapiro campaigned last year for a $15 minimum wage and, in his first budget address, he called for an increase. Republican opposition stymied former Democratic Gov. Tom Wolf's efforts throughout his eight years in office to raise the minimum wage.
Wolf imposed higher wage requirements on companies that get loans, grants or tax breaks from the state government through an executive order in 2021. He also did the same for state contractors. in 2016.
NEW YORK MINIMUM WAGE HIKE BECOME LAW AS HOCHUL SIGNS $229B BUDGET
All told, 30 other states and Washington, DC, have raised the minimum wage above the federal minimum, including some Republican-controlled states, according to the National Conference of State Legislatures. Every neighbor in Pennsylvania has also raised the minimum wage, although Ohio's law exempts businesses and low-income employees under 16.
June is budget month in the Pennsylvania Legislature and is often a time for deal-making on pet policy priorities between governors and top lawmakers.
Senate Majority Leader Joe Pittman, R-Indiana, said last week that his caucus will wait for the House to pass a minimum wage bill to consider it. However, he said, "$15 an hour is not a practical number" for Republicans in that chamber to consider.
CLICK HERE TO GET THE FOX NEWS APP
In a deal with Wolf in 2019, the Senate agreed to raise Pennsylvania's minimum wage by four steps to $9.50 by 2022, but the Republican majority in the House blocked it.